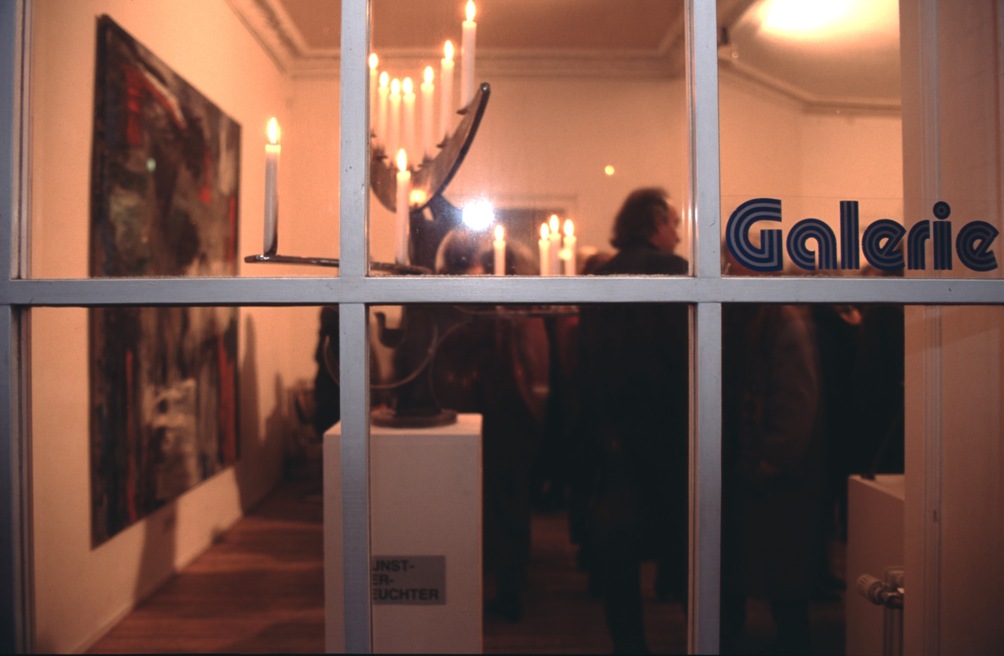 The Berlin Galerie Querformat in the association's sponsorship existed from 1990 to 1995.
She opened her rooms on the Apostel-Paulus-Straße in Berlin-Schöneberg on December 1, 1990, with works by Roland Seidel, a pupil of Matthias Köppel.

The last exhibition took place in June 1995 with a room installation by Susanne Thäsler from Berlin.

Between them were more than 50 individual and group exhibitions with German and international artists from Asia, Africa, South and Central America, the USA and several European countries. Some artists had their debut in the gallery and are now internationally recognized artists.

There were also exhibitions with the artists Patrick Burke and Drake Deknatel from the USA, Mansour Ciss (Kanakassy), Sabel Guissé and Abdoulaye Guissé (Senegal), Pham Luc and Claudia Borchers (Vietnam), Sally Gutierrez (Spain), José Sanchez Cerron (Peru), Gustavo Caceres (Mexico), Uliane Borchert, Angelika Huber, media artist Ursula Drees (with Sabine Messmer and Oliver Iosnescu).

International workshops were held with workshops, lectures, and concerts with various cooperation partners, e.g. on the situation in Haiti (art from Haiti - in cooperation with the German Welthungerhilfe), the Mexican Totenkult (project 501 with art from Mexico, Peru and Ecuador), Gap Go with contemporary art from Vietnam and Soleil d'Afrique with contemporary art from Senegal and Benin.

In 1995, the gallery had to close due to increased rental requirements.
| | |
| --- | --- |
| | |